Why We Hate the Oil Companies
As Shell's then top U.S. executive traveled the country, he discovered how corporate leaders create their own reputation for arrogance — and lose their chance to deliver the right message.
by John Hofmeister
This article, by a former president of Shell Oil, was written before the Deepwater Horizon explosion on April 22 and the subsequent oil leak. It is adapted from a book by the same name to be published May 25 by Palgrave Macmillan.
On a brilliant blue sky Saturday morning in August 2006, I found myself in Erie, Pa. At that time (I have since retired), I was the president of the Shell Oil Company — the U.S.-based operating company of Royal Dutch/Shell, and itself one of the largest oil companies in the world. I was conducting an outreach tour.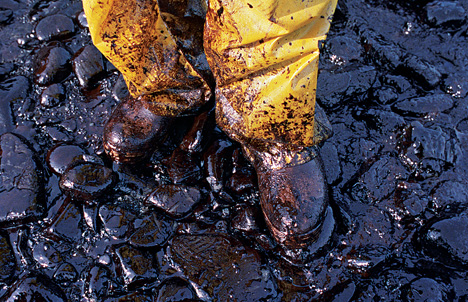 Scene from the 1989 Exxon Valdez oil spill in Alaska. Photograph © John Gaps III/Associated Press
We had started the tour after Hurricanes Katrina and Rita hit the Gulf Coast in the late summer of 2005, just months after I became company president. Oil prices had been climbing for the past three years, and the serious supply disruptions caused by the storms sent them skyrocketing. I started receiving hate mail, including a drawing showing me hanging in effigy; not ex­actly what I expected when I took the job. Moreover, most lawmakers were ignoring the critical issues in energy: the need to guarantee affordable supply from as many sources as possible, to take climate change impact (and other emissions problems) seriously, and to safeguard energy security…..
Please read the entire article at :
http://www.strategy-business.com/article/10207?rssid=all_updates&gko=d0e17&utm_source=feedburner&utm_medium=feed&utm_campaign=Feed%3A+StrategyBusiness-AllUpdates+%28strategy%2Bbusiness+-+All+Updates%29&utm_content=Google+Feedfetcher